Ruth de Souza is a writer, a podcaster, a researcher and a consultant.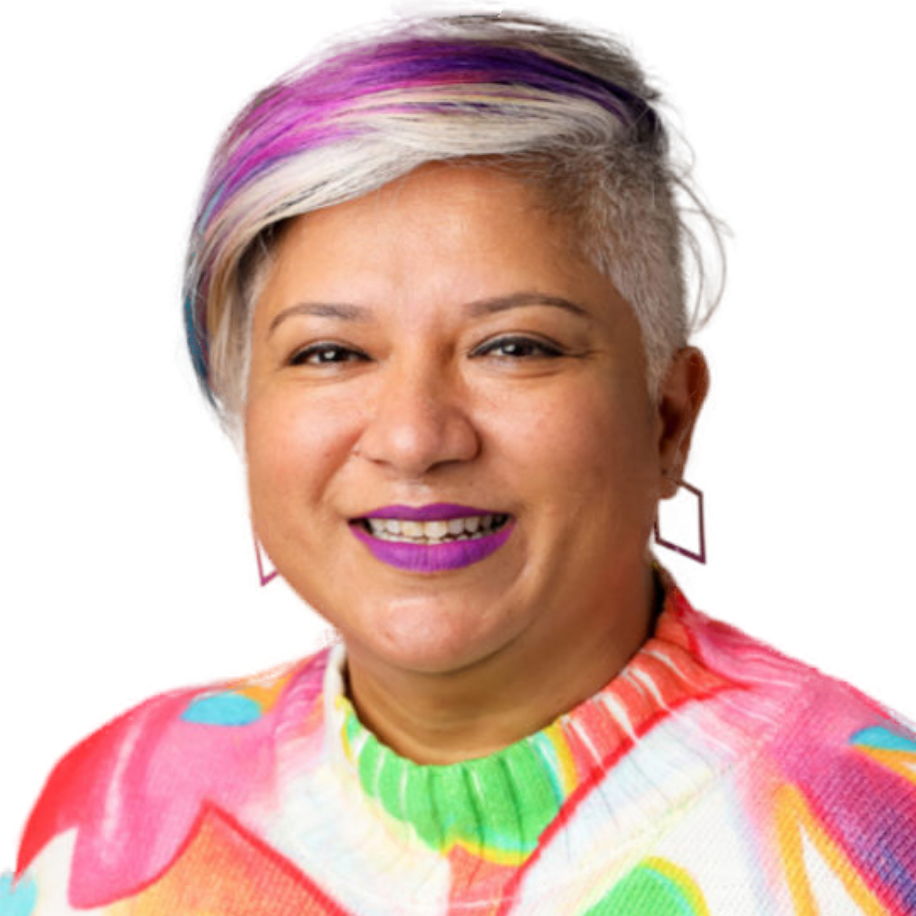 Services
Research and Writing
A passionate interest in culture and health, with theoretical interests are feminist theory, postcolonial theory and critical qualitative research methodologies.
Media Presenter
Media expert on health inequities in refugee, migrant and indigenous communities; birthing and mental health.
Keynote Speaker
Available for engagement in projects including: facilitation, consultation, strategic planning, stakeholder engagement organisational development, research, training and project management.
Keynote Speaker
An experienced speaker, presenter, MC and facilitator with specific professional expertise in cultural safety, maternity, cultural issues in health, migration and health, social inclusion, mental health and more.
Podcast
Conversations with changemakers about birth, racism, and cultural safety.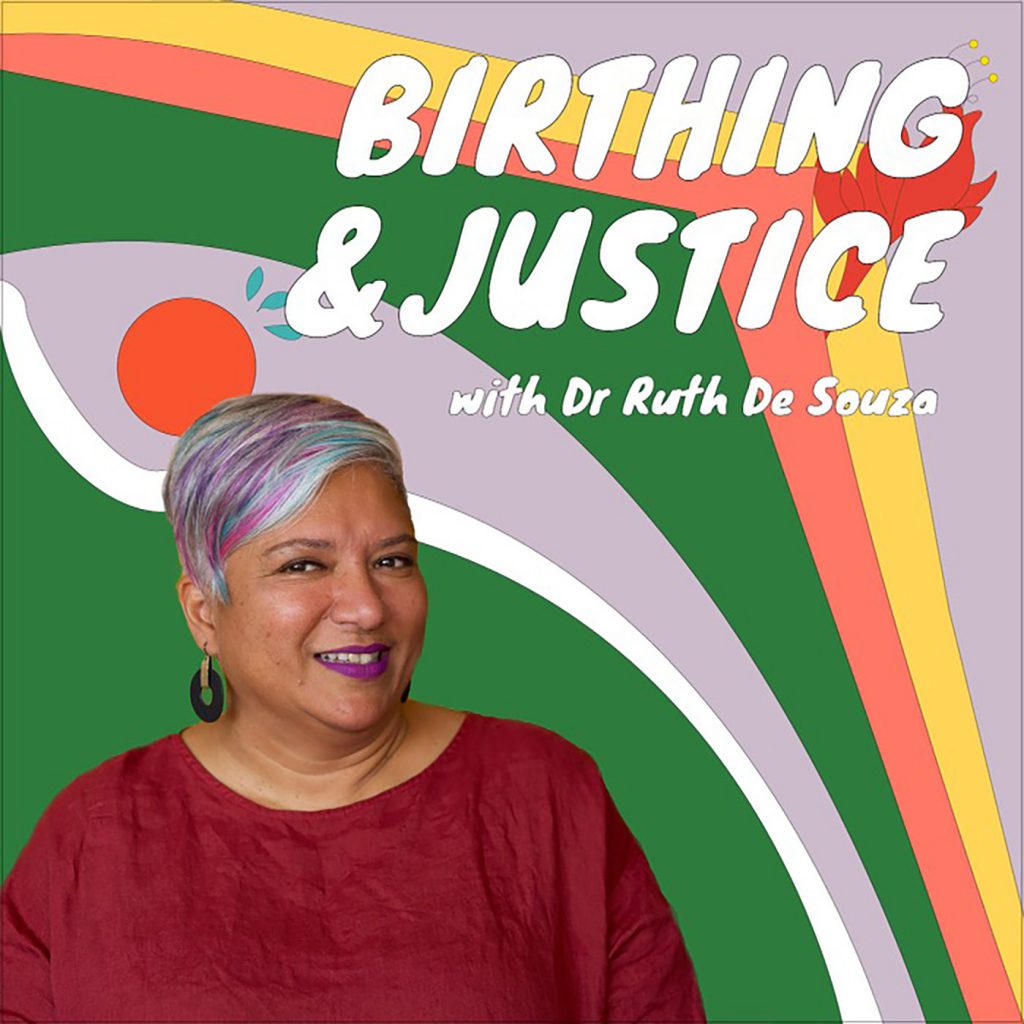 Recent Episode
Aseel Tayah is a Melbourne-based Palestinian artist, creative director and cultural leader who uses her practice to advocate for artists of color, mothers, children and young people, changing the world, one project at a time. Resident in Melbourne since 2016, Aseel works globally, using the power of storytelling to create awareness, facilitate connections and humanise […]
Research
Examining critical health agenda around the intersections of race, class, gender, neoliberalism and health technology.
Research Interests:
Arts and Health Birthing Data/Digital health Mental health Migrant health
Exploring the impact of the proliferation of mobile and wearable health technologies, through the lens of health literacy.

Exploring perceptions around COVID19 strategies and telecare, from the point of view of older adults from CALD backgrounds living independently in Melbourne.

Sukhmani Khorana, Bhavya Chitranshi and I recently completed research about the experiences of six cisgender South Asian-Australian women who gave birth during the COVID-19 pandemic.
Writing + News
Reviews, notes and reflections, focussing on topic interests X, Y, and Z.
So, this incredible book Nursing a Radical Imagination: Moving from Theory and History to Action and Alternate Futures, Edited by Jess Dillard-Wright, Jane Hopkins-Walsh, Brandon Brown has been published, and what a thrill to have a chapter in it! The book is described as "Examining the historical context of healthcare whilst focusing on building a […]

It has been a privilege to be a part of the team who created The Nurses' and Midwives' art exchange, at the RMIT Design Hub Gallery as part of the Big Anxiety Naarm/Melbourne. The exhibition highlights creative responses and stories from nurses and midwives who worked through the pandemic in Australia and the US. We […]

When I was twelve years old I went on a work experience trip to a Radio station 1ZM in Tāmaki Makaurau/Auckland with my pal Mandy Cunningham. I had big dreams of being a DJ and radio announcer but I was disappointed that DJs were not autonomous. They had to play particular songs. That was not […]
About Ruth De Souza
Ruth De Souza is a nurse, academic and community engaged researcher in gender, race, health and digital technologies.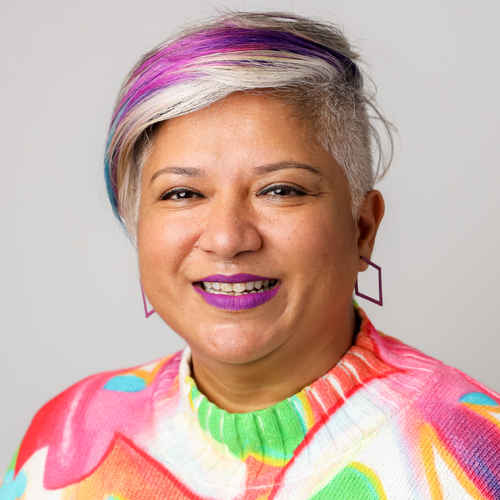 She is currently a Vice-Chancellor's Fellow at RMIT University, based in the School of Art and Design and Creative Practice Enabling Capability Platform.
Her Fellowship will engage health professionals in finding new ways to understand, co-design and implement sustainable cultural safety initiatives in a range of health contexts in response to health inequities.
Testimonials
"Ruth was wonderful to work with – responsive, highly experienced, and understood our organisational context very well. Her workshop was very engaging and appropriately challenging. I'd have no hesitation in inviting her back!"
— Tseen Khoo,
La Trobe University, Melbourne
"The team absolutely loved Ruth's work and ability to engage with all disciplines and different knowledge levels."
— Chiedza Malunga, Monash Health
"The team absolutely loved Ruth's work and ability to engage with all disciplines and different knowledge levels."
— Chiedza Malunga, Monash Health